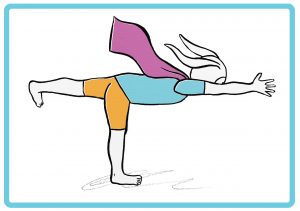 I am really proud of this course. It's full to the brim of ideas for inspiring children with Yoga.
From story telling to games and yoga based activities, the knowledge you will gain is extensive.
To apply click here.
Each courses is in two parts. You attend the first part, (two days), and then, a few weeks later, you attend the second part, (another two days). This gives you a chance to absorb information from part one and practice teaching before returning to analyse and troubleshoot your practicing and learn all the rest of the things you need to know to become a really excellent kid's yoga teacher. Currently these courses are delivered live online, via Zoom, but we'll be back in person soon.
Syllabus Content includes:
Capturing children's attention
Games/Activities to bring a huge selection of yoga postures into the classroom
Adapting the Sun Salutation for different age groups and abilities
How to create yoga adventure stories
How to perform, how to use your voice and how to teach confidently
Breathing and mindfulness practices for children
How to teach Yoga Relaxation to children
Classroom management and how to deal with disruption
Planning classes
Promoting classes
Where and when to teach and all the important legal bits for teaching children
Which props to use to make your classes even more fun
During the course, you will view short films of real children experiencing the techniques so you can see how wonderfully they respond. (A big thank you to the parents and children who gave their permission to make these films during classes).
And in addition to all that, we can guarantee that you will have a wonderful, hilarious time. One of our recent students said that she hadn't smiled and laughed so much in a very long time. The courses are full of joy.
You'll find some of the comments from the latest course at the bottom of this page.
The dates for the next Children's Yoga Teacher Courses are:
Children's Yoga Teacher Training in Sheffield 
2nd and 3rd October 2021 PLUS 23rd and 24th October 2021
Children's Yoga Teacher Training in Bristol
5th and 6th March 2022 PLUS 2nd and 3rd April 2022
We are currently organising more dates for courses in 2022. Please get in touch if you would like to be informed, or perhaps you'd like to see the course in a city near you? Click here.
The price for the course is £590. This includes a very special resource pack. Please ask if you would prefer a lower price and not pay for the resource pack, (we'll understand).
If you get in early you can have a 'thanks for paying early' discount of £50. You'd need to pay, in full, 3 months before a course starts to get this discount.
We also have payment schemes available if you need to spread the cost.
The course price includes all tuition, the wonderful course manual, and light refreshments on the training days. It also includes a lifetime of support from Jane. She will always be on hand to answer questions or guide you in your teaching journey. Training doesn't end with the last day of the course ☺
The price doesn't include meals or accommodation. But you can bring a packed lunch. Or there are cafés and shops close to our venues and we can recommended reasonably priced accommodation.
Would you like to sign up? If so, please fill in the application form or, if you just want to find out more please contact us.