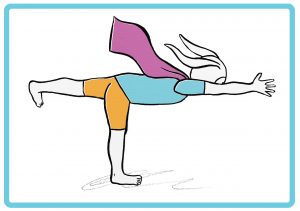 I am very proud of this comprehensive course that is brimming with ideas for inspiring children through Yoga. From captivating storytelling to engaging games and a wide array of yoga-based activities, the knowledge you'll acquire during this course is extensive and invaluable.
To apply for this transformative experience, simply click here.
Our course is divided into two parts. In the first part, which spans two days, you will immerse yourself in the fundamentals. There is a 4 week space between the parts which gives you a chance to absorb information from part one and practice a little teaching. The second part, also spanning two days, offers you the opportunity to refine your skills and add to your teaching repertoire, getting you well on your way to becoming an exceptional children's yoga teacher.
Our course covers a rich array of content, including:
Capturing children's attention effectively.
Games and activities designed to introduce a wide variety of yoga postures into the classroom.
Adapting the Sun Salutation sequence to suit different age groups and abilities.
Crafting captivating yoga adventure stories.
Developing your performance skills, voice modulation, and teaching confidence.
Teaching breathing and mindfulness practices tailored for children.
How to impart Yoga Relaxation techniques to children.
Classroom management strategies, including dealing with disruptions.
Lesson planning.
Promoting and marketing your classes effectively.
Guidance on where and when to teach, along with essential legal considerations for teaching children.
Recommendations for using props to make your classes even more enjoyable.
Throughout the course, you will have the unique opportunity to watch short films featuring real children experiencing my techniques, providing you with firsthand insights into their positive responses. I am grateful to the parents and children who permitted me to film these demonstrations during actual classes.
But that's not all! My courses are not just educational; they are full of joy and laughter.
The course fee is £590, which includes a special resource pack designed to enhance your teaching journey. We offer flexible payment plans to help you spread the cost.
The course fee covers all tuition, a comprehensive course manual, and light refreshments during the training days. It also includes lifetime support from me. I will always be available to answer your questions and guide you throughout your teaching journey. Training with me extends beyond the course's last day; it's an ongoing commitment to your growth and success.
Please note that the course fee does not cover meals or accommodation. You are welcome to bring a packed lunch, or you can explore the cafes and shops near our venues. If you need accommodation recommendations, we can suggest reasonably priced options with lovely hosts.
Join me on this transformative journey of becoming a skilled and joyful children's yoga teacher, and let's inspire the next generation together.