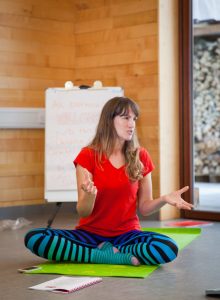 Thank you for visiting my website. I am Jane Collins. I have been teaching yoga since 2002, (oooof that sounds like a lot of years!) and I have loved every minute. It was clear that this was the right path for me.
I provide yoga classes and a variety of teacher training courses.
I want to help you to live a life of joy, and for you to be able to help those around you live a life of joy.
I offer sessions which allow you to understand what you need, with lots of ideas from me to gives you ways to discover what it is that you need, (when I say me, I really mean the ancient and wondrous teachings of yoga).
My intention is that you are welcomed into the experience of yoga with warmth and nurture. I want you to become as fascinated as I am about how our amazing bodies work and how to keep in good physical and emotional health. I wish for us all to discover moments of blissful contentment and for those moments to be more frequent. Let's head towards the joy!
I have trained extensively in Hatha Yoga, Anatomy and Physiology, Children's Yoga, Yoga for Pregnancy and Birth, Fertility Yoga, and Postnatal and Baby Yoga. I continue to learn through my own experiences as well as those of others…
I would love to welcome you to learn more about yoga with me, whether you start as a beginner with a group or private class, or as an experienced yogi, hoping to increase your knowledge, and perhaps even become a teacher. Take a look at the menu on this site to see everything that I offer.